Reposted from Campaign for America's Future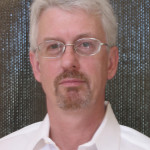 *****
Dave Johnson  |  March 6, ,2013  |  Campaign for America's Future
The economy is not working for We, the People. But even with $4 trillion already cutfrom deficit projections, a deficit drop of about 50 percent as a share of gross domestic product, and Congressional Budget Office projections that the deficit is stable for the next 10 years Washington remains focused on even more economy-killing austerity. It's talking only about what and how to cut instead of how to meet the needs of the people of the country and grow the economy.
This fight over spending cuts led to the "sequester," which might take us back into recession. The fight will now roll into another manufactured crisis over the continuing resolution, with a government shutdown as the hostage, and of course this will be a further drag on the recovery.
Economics 101, Europe's austerity experiment and the experience of history all tell us that cutting government is contractionary policy. Cutting government cuts economic growth and costs jobs, which leads to to lower tax revenue and higher government expenditures. Economics 101 and the experience of history also tell us that government investment in jobs, infrastructure, education, research and the rest grows the economy, which fixes deficits. Cutting deficits and debt is important but clearly should not be done when the economy is weak. This is the time to invest, and the investment returns will pay for the investment and more.
Again: There is no real discussion or debate about what we ought to be doing to make this economy work for working people. There is only discussion of what and how to cut. This is the wrong approach to our economic problems.
CAF is presenting job-creating and economy-growing ideas that ought to be debated so we can begin to turn this economy around and make it work for all of us instead of just a few of us. Jobs and growth fix deficits.
The Vast Trade Deficit Drains Our Economy And Jobs
Recently the 2012 U.S. international trade deficit in goods and services was announced. It fell slightly in 2012 (due in part to a decline in petroleum imports), to $540.4 billion from $560 billion in 2011. But 2012 saw a record trade deficit of $315 billion with China – approaching $1 billion a day. That is $540 billion a year drained from our economy, $315 billion of that just to China.
This vast trade deficit represents the loss of millions of jobs, tens of thousands of factories and entire industries. It hits at our ability to fix our economic problems. In particular, this problem affects our manufacturing companies, which provide solid, middle-class jobs and exports that strengthen the country.
Instead of the current focus on budget deficits, Washington should be talking about how to fix this vast trade deficit. Here are some of the things they should be talking about — and doing.
Fix Currency
Countries manipulate their currency rates because a "weak" currency means products made there are much more price-competitive. China's currency is still estimated to be at least 20 percent below "market" rate, meaning goods made in China cost at least 20 percent less than goods made here, even before you factor in other things China does to give itself a trade advantage.
Confronting currency manipulation offers the biggest "bang for the buck," requiring no tax dollars and reaping huge returns, shrinking the federal budget deficit by between $78.8 billion and $165.8 billion over three years.
Fixing this one problem could create between 2.2 million and 4.7 million jobs and increase GDP between 1.4 percent and 3.1 percent, helping manufacturers in particular, gaining between 620,000 and 1.3 million of those jobs. It would reduce the U.S. trade goods deficit by at least $190 billion and as much as $400 billion over three years.
Reform Trade Agreements
A $540 billion trade deficit doesn't come from balanced trade; it is the result of one-sided trade agreements we have entered into. These trade agreements exposed America's companies, workers, factories and tax base to direct competition with non-democracies, impoverished and exploited workers and countries that do not protect the environment. That could only go one way.
We have a democracy, in which people have a say. So they say they want good wages, safe workplaces and a clean environment. When we open that system up to direct, unregulated competition from places where people have no say and are told they can't have those things, we put our democratic system at a competitive disadvantage in world markets. We make it a disadvantage to protect the environment, pay well, provide benefits, protect worker safety and the other things that we do and others do not do. Those become just "costs" to be eliminated.
Those trade agreements could have had different terms that lead to different results that lifted working people on both sides of the trade border instead of pushing terrible and increasing worldwide inequality. They could have lifted environmental protections on both sides of trade borders. They could have increased worker and consumer protections. They still can.
Our country's trade agreements can still be reformed to do these things, rebalancing trade and lifting people and the environment. Future trade agreements should learn the lessons.
Bring Back The Bring Jobs Home Act
Last year Senate Republicans filibustered the Bring Jobs Home Act, but the bill had tremendous public support. It should be revived.
The Bring Jobs Home Act would have cut taxes for U.S. companies that move jobs and business operations to the United States, and ended tax loopholes that reward companies for shipping jobs overseas. The bill would have allowed companies to qualify for a tax credit equal to 20 percent of the cost associated with bringing jobs and business activity back to the United States. It would have closed a loophole allowing a company moving jobs overseas to deduct various relocation costs.
Additionally, any new bill should tax the overseas income of U.S. corporations the same way domestic income income is taxed, so there would be no tax advantage to them from shifting income and jobs overseas.
Strengthen Buy America In Federal And State Procurement
There is no reason our own government should be undermining American manufacturers. "Buy America" provisions should be a mandate on federal, state and local government purchases, consistent with our trade laws. To accomplish this, our bottom line should be:
All federal spending should have "buy America" provisions giving American workers and businesses the first shot at procurement contracts.
New federal loan guarantees for energy projects should require the utilization of domestic supply chains for construction.
Our military equipment, technology and supply purchases should have increased domestic content requirements.
Renewable and traditional energy projects should use American materials in construction. State-level spending should have similar requirements, as well as strategies for getting them in place.
Many state-level procurement laws are very weak. As a result, a lot of tax dollars go to purchase goods made overseas instead of goods made in the USA. States should also strengthen their procurement policies to promote buying American-made materials.
The Invest in American Jobs Act of 2013, announced Tuesday, is a good start and deserves support and discussion. The Act strengthens Buy America preferences, closes loopholes and improves transparency in the federal waiver process.
These are a few examples of the things that Washington should be talking about. These proposals solve real problems in practical ways that help the American people.