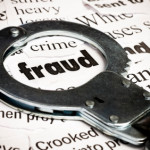 CPA received information that the House Ways and Means staff has been asking to move forward with a House Customs Reauthorization bill without any enforcement provisions as it is "too controversial".  CPA sent a letter to Ways and Means reasserting the critical need for enforcement.  Please find the letter, below.
*****
Dear Chairman Camp, Ranking Member Levin and Members of the Committee:
I am writing on behalf of the Coalition for a Prosperous America, a member organization working for trade reform that delivers prosperity and security to America, its citizens, farms, factories, and working people.  CPA's constituency represents the common interests of 2.7 million people from manufacturing, agriculture, and organized labor.  CPA wants to encourage the Ways & Means Committee to address the ongoing problem of antidumping and countervailing duty evasion by including meaningful enforcement provisions in the Customs Reauthorization bill.  Enforcement of antidumping duty orders is critical to our business and employees, as well as the U.S. economy and the efficacy of U.S. trade laws.
Enforcing our trade laws is a matter of life and death for American companies.  US industry has been harmed by unfairly traded imports. Each year, illegal evasion of duty orders deprives the US government of an estimated $1 billion in uncollected duties, results in the loss of thousands of well-paying US jobs, and costs US industry significant revenue.  Manufacturers need our government to be aggressive in rooting out and stopping foreign exporters and U.S. importers who cheat.  It is vital that the Committee support legislation within the Customs Reauthorization bill that will meaningfully address duty evasion, including provisions addressing three key concerns:
Prompt action.  Evasion must be addressed quickly.  Prompt commercial enforcement would limit the impact in the market of merchandise entered using duty evasion schemes.  Setting reasonable timelines and deadlines for action would ensure that evasion is promptly addressed.  Taking action years after evasion occurs or is reported means that domestic producers continue to be hurt by illegal trade practices while more time passes.
Full use of all existing tools.  Government agencies responsible for enforcing trade orders should be required to use all existing tools and authority to combat evasion.  Risk-based targeting must be coupled with prompt enforcement using all existing authorities, such as issuing CF-28 requests for information, conducting audits and focused assessments, and using information Customs already collects for other applications. Prompt and aggressive use of these tools by actively-engaged enforcement agencies will show trade cheats that our agencies are paying attention and will use every means at their disposal to enforce these orders.
In addition, our agencies can do more to work together on this problem.  For example, Customs and Commerce could share with each other and with domestic parties more proprietary information that is gathered in the course of their enforcement and administrative programs.
An actively engaged agency – one that is utilizing the full extent of its existing authority to address this illegal behavior – would have a deterrent effect on future duty evasion.  For unscrupulous importers, success begets further cheating.  Without fear of enforcement from the agency tasked with policing our borders, they can and will continue to evade these duties, at increasing volumes.
Publicized results.  Publishing regular and timely public reports with meaningful details, will promote a number of important policy goals.
*  Deter companies and individuals who are tempted to try to evade duties.  Publicizing the results of a vigorous enforcement program will send a clear message that our enforcement agencies will use all tools at their disposal to combat evasion, that the U.S. government will no longer tolerate the blatant disregard of our laws, and that parties tempted to engage in such illegal behavior do so at their peril.
*  Add transparency to the process.  Today's opaque system leaves injured stakeholders wondering whether anything is being done to help them, and also allows little to no oversight of the agencies handling evasion allegations.
*  Promote accountability.  Transparency goes hand in hand with accountability, and publicly accounting for internal activities will result in more efficient and effective enforcement programs.
*  Promote recognition of the enforcement agencies.  Successes should be promoted, in order to give credit to agencies and to educate both trade cheats and the trade community about the abilities of our enforcement professionals.
Thank you for your consideration.  If you have any questions or need additional information, please feel free to contact us.
Sincerely,
Michael Stumo, CEO
Coalition for a Prosperous America